SOS-ESM PET – 500-PET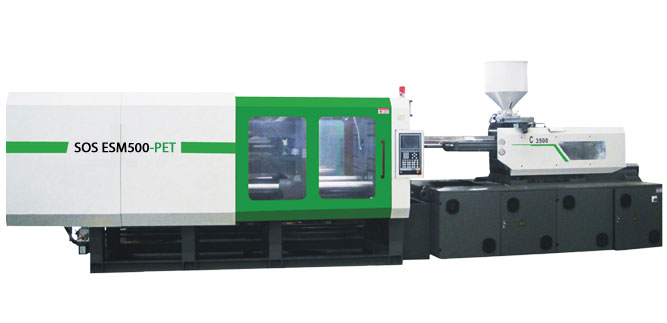 Enlarged hydraulic system and pump servo motor.
Enlarged the torque of the plasticization motor.
Enlarged ejector force.
Advance injection screw design for PET.
Chrome plated injection screw and barrel flange.
Innovative design out-toggle outside elbow clamping structure.
High precision linear transducer position.
High quality of chromium coating barrel and screw.
High quality hydraulic motor.
Servo power saving system.
Closed loop controlling of hydraulic pressure and flowing.
Parameter pre-set.
Robot interface.
Real-time inspecting of every motion.
ABOUT US
In the year 1994, a man dreamed to establish a group of companies in different streams of businesses & to launch with, is Factory Automated Field & then instantly took it into action without any hesitation on the name SOS Group of Companies.